RAFFLES

The Amateur Cracksman

Hornung, Ernest William (1866-1921), writer, was born on 7 June 1866 at Cleveland Villas, Marton, Middlesbrough, the eighth and last child of John Peter (formerly Johan Petrus) Hornung (1821–1886) and his wife, Harriet, née Armstrong (1824–1896). His father, of Hungarian extraction, had transferred his trading skills to England in the mid-1840s and become a wealthy iron, coal, and timber merchant. Willie, as Hornung was known in the family circle, was small, thin, and short-sighted, and suffered from severe asthma. He was immensely fond of cricket, although his skills at the game were limited. He was educated at Uppingham School for four years, but poor health obliged him to leave in 1883. Sent to New South Wales, Australia, to recuperate, he was employed as a tutor but also worked on sheep farms and gained much useful knowledge and experience. He returned to England in 1886 to find his father bankrupt and dying.

Hornung lived for a time with his mother and sister in Twickenham, Middlesex. Abandoning hopes of being a poet, he nevertheless resolved to become a professional writer. With Australia as his favourite subject, he contributed articles and short stories to magazines and his first novel, A Bride from the Bush, was published in 1890. An assured, graceful comedy of manners, it was followed by seven novels with Australian settings and two collections of short stories. His books were well received and abounded in authentic Australian phraseology.  Freshness, adroitness of plot, and clarity of description came to be recognized as characteristic hallmarks of a Hornung novel.

Hornung lodged in west London and became acquainted with numerous authors and artists. He married Constance Aimée Monica Doyle (1868–1924) on 27 September 1893, residing thereafter at 14 Rossetti Garden Mansions, Flood Street, Chelsea, and by his marriage he became the brother-in-law of Arthur Conan Doyle (1859-1930).  Their relations were sometimes strained, but Conan Doyle acted as godparent to Willie and Constance's only child—Arthur Oscar Hornung (b. 25th March,1895) (pictured at left)—and accompanied them to Rome in 1898.  It is possible that the idea for the Raffles series took place in the middle of November, 1897 when Hornung and his wife stayed with Doyle at his new house in Hindhead.  Hornung's mother died in June, 1896.

Hornung now started writing stories about A. J. Raffles—former public schoolboy and varsity man, a cricketer by day and burglar by night. Published in 1899 as The Amateur Cracksman (dedicated To A.C.D./This Form of Flattery), they attracted tremendous attention. Raffles is handsome, elegant, cynical, witty, and brave. He lives at The Albany, his debonair lifestyle, fondness for Sullivan cigarettes, and prowess at the wicket concealing nerves of steel. At times of crisis he copes daringly and ingeniously. His adventures are narrated by Harry 'Bunny' Manders, his admiring former fag at school and accomplice. Ostensibly a collection of cautionary tales, it ends with Bunny being caught by the law and sentenced to eighteen months' imprisonment, with Raffles apparently drowned. But the miscreants enjoy a second innings in The Black Mask (1901), although Raffles has to masquerade as an elderly invalid for much of the time and can only venture out to a very limited extent. He is killed fighting for queen and country in the Boer War, thereby atoning for his sins, but the tales were so immensely popular that a third collection, A Thief in the Night, relating some earlier adventures (and bringing the total number of short stories to twenty-six), was published in 1905. The first two collections were meanwhile merged into one volume - Raffles: the Amateur Cracksman - in 1906. Providing romance and excitement, and cocking a snook at authority, these magical and well written stories were massive best-sellers.   Raffles would be portrayed on the stage by Gerald Du Maurier and on the screen by John Barrymore, Ronald Colman, and David Niven, and the stories would be a popular television series in the 1970s

Between 1899 and 1914 Hornung wrote Peccavi (1900), an absorbing account of a disgraced clergyman's atonement, and several thrillers of varying quality—among them Mr Justice Raffles (1909), which wasn't as successful as the earlier Raffles stories. He also created an Oxford-educated bushranger in Stingaree. Most of his later works showed a slight decline in quality, although Fathers of Men (1912), narrating the career of a former stable boy at a fictionalized Uppingham, was regarded by many critics as a fine achievement. Witching Hill (1913), about strange happenings on a new housing estate, endeavoured to break fresh ground but went almost unnoticed. Its two successors were less successful productions, bringing his novel-writing career to a lacklustre conclusion, due in no small part to the death of Hornung's only son in World War 1.

Dark-haired, and dapper, Hornung grew a moustache in the 1890s and invariably wore large pebble glasses. He was a quiet man averse to public life, although active in the Society of Authors and a frequent speaker at his old preparatory school. A firm believer in the merits of discipline, his two greatest enthusiasms were cricket and the public school system.  Cricket loomed large in his stories, and he was proud of his election to the MCC (1907); he also enjoyed lawn tennis and cycling, motoring, rowing and skating. An amusing conversationalist, he joined the Reform Club in the mid-1890s and remained a member until elected to the Savile Club in 1913.  He was also a member of the National Liberal Club, the RAC and of many literary societies.

Hornung and his wife lived in Kensington, London, for most of their married life. They took a great interest in the education of their son, Oscar, about to enter Cambridge when war broke out in August 1914, and were stunned by his death in action in July 1915.  What made it worse was that Oscar's body was never found. Hornung produced a little biography of him for private circulation - Trusty and Well Beloved, The Little Record of Arthur Oscar Hornung.  He joined an anti-aircraft unit, and started doing voluntary YMCA work for troops home on leave. He visited the western front and his poem about a military cemetery, Wooden Crosses, was published in The Times and subsequently as a tiny booklet in its own right. Anxious to play a more active role, he went to France for the YMCA and by Christmas 1917 was serving behind the counter in a front-line canteen in Arras. He established a lending library for the troops but in March 1918, following substantial German advances, all civilians were sent home. He wrote an account of his experiences and re-established his library in Cologne after the armistice. Returning to England in 1919, he settled down with Constance at Midway Cottage, Partridge Green, a quiet Sussex hamlet in close proximity to his brother Pitt and his family at West Grinstead. He published a slim volume of collected verse and began work on a new novel, convinced it would be the best that he had yet written.

Held in much affection by friends and relatives, Hornung was a kind, sensitive, and conscientious man, endowed with a keen sense of humour. In the last few years of his life his health deterioriated, but it was while accompanying his wife Constance, whose health was alsor failing, to the south of France in search of a cure for her illness that Hornung succumbed to a severe bout of pneumonia .  He died on 22 March 1921 at St Jean de Luz, at the early age of fifty five years and was buried in its cemetery a few feet away from his friend, fellow novelist George Gissing.  Constance died three years later in a nursing home at Beckenham aged only fifty six years and is buried in the churchyard of Our Lady of Consolation and St. Francis.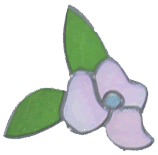 From L to R:  George Gissing, 

      E.W. Hornung, Arthur Conan Doyle

                   and H.G. Wells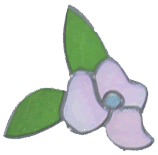 In 1915 Hornung dedicated the following poem to his dead son Oscar.  It is about the terrible anxiety felt by the families of men at the front as the postman made his daily round;   on the one hand waiting to receive letters from their sons, on the other the agonising possibility of a telegram containing the worst possible news : 

                          LAST  POST

                                     (1915)

                In memoriam verses to Oscar Hornung.

        LAST summer, centuries ago,

        I watched the postman's lantern glow,

        As night by night on leaden feet

        He twinkled down our darkened street.

       So welcome on his beaten track,

       The bent man with the bulging sack !

       But dread of every sleepless couch,

       A whistling imp with leathern pouch !

       And now I meet him in the way,

       And earth is Heaven, night is Day,

       For oh !  there shines before his lamp

       An envelope without a stamp !

       Address in pencil ;  overhead,

       The Censor's triangle in red.

       Indoors and up the stair I bound :

       "One from the boy, still safe, still sound !

       "Still merry in a dubious trench

       They've taken over from the French ;

       Still making light of duty done ;

       Still full of Tommy, Fritz, and fun !

      "Still finding War of games the cream,

       And his platoon a priceless team -

       Still running it by sportsman's rule,

       Just as he ran his house at school.

       "Still wild about the 'bombing stunt'

       He makes his hobby at the front.

       Still trustful of his wondrous luck -

       'Prepared to take on old man Kluck !' "

       Awed only in the peaceful spells,

       And only scornful of their shells,

       His beaming eye yet found delight

       In ruins lit by flares at night,

       In clover field and hedgerow green,

       Apart from cover or a screen,

       In Nature spurting spick-and-span

       For all the devilries of Man.

       He said those weeks of blood and tears

       Were worth his score of radiant years.

       He said he had not lived before -

       Our boy who never dreamt of War !

       He gave us of his own dear glow,

       Last summer, centuries ago.

       Bronzed leaves still cling to every bough.

       I don't waylay the postman now.

       Doubtless upon his nightly beat

       He still comes twinkling down our street.

       I am not there with straining eye -

       A whistling imp could tell you why.

E.W. Hornung's birthplace at 404 Marton Road, Middlesbrough.  It was later turned into the Convent of the Holy Rood, and is now a block of flats.

Lot Description E.W. HORNUNG (1866-1921)  (Christies, May, 2004)

A series of 13 autograph letters signed (one incomplete) and two postcards (one signed) to his brother-in-law, Sir Arthur Conan Doyle (one to Lady (Jean) Conan Doyle), Kensington, Dovercourt Bay, Essex, Partridge Green, Sussex, and n.p., 21 October 1892 - 11 August 1920, together 39 pages, 8vo and 4to; and one autograph letter signed by Sir Arthur CONAN DOYLE to Hornung, S.S. Elbe, 'on a Cod bank in the Gulf Stream which is not a sufficient postal address', n.d., one page, 8vo; and 5 autograph letters signed by Hornung to his sister-in-law Ida [Mrs Nelson Foley], Kensington and with the Y.M.C.A. at the Western Front, 16 July 1915 and n.d., 17 pages, 4to; [with:] E.W. Hornung. Trusty and Well Beloved The Little Record of Arthur Oscar Hornung, 2nd Lieutenant 3rd (attached 2nd) Essex Regiment. Privately printed, 1915.

THE CREATOR OF RAFFLES TO HIS BROTHER-IN-LAW, THE CREATOR OF SHERLOCK HOLMES. Hornung's earliest letters are much pre-occupied with their shared profession of writing: in 1892 he writes 'I have never been in such good form for work, and think I have turned out one or two short stories with real muscle and marrow in them'; he sends a number of detailed considerations of Conan Doyle's works -- 'Your medical touches are as brilliant as Kipling's India and barrack room ones' (1894). In the same letter of 1894, he is full of the joys of Davos -- 'we are coming out next winter, yea though we throw up a dozen pot-boilers to make it possible' -- and ends with a sketch of himself skiing chaotically (the sport which Conan Doyle had just premiered in Switzerland), with a note 'I will do better next year'. The same winter sports holiday yields a postcard with a parody of the Gilbert and Sullivan song 'Tit-willow' [from The Mikado]:

'At a little side table a Novelist sat

Drinking mellow Grumello, Grumello.

And I said to him, "Author, what is there in that --

That mellow Grumello, Grumello?

There are Clarets and hocks which you never have tried

That would be quite as good for your Noble Inside" --

With a deafening smack of his lips he replied,

"No! Mellow Grumello, Grumello!"'.

Hornung's wartime letters are much pre-occupied with the progress of the conflict, and of his son, Oscar, and the news of Oscar's death in 1915 evidently hits hard: 'Our beloved boy was killed on Tuesday'. He responds with shared suffering at Conan Doyle's losses in a letter of 28 February 1919, 'You are robbed of a son and brother in the same winter, & after all they had been through'. The last letter of the series contains advice on sight-seeing on Conan Doyle's lecture tour of Australia.

E.W. Hornung married Conan Doyle's sister Connie in 1893. In 1899 he published the first of his accounts of the adventures of Raffles, The Amateur Cracksman. His relationship with his brother-in-law was close: he was a key-figure, as wicket-keeper, in Conan Doyle's cricket team in the early 1900s. 

    Family Group 1894

    Standing (from left): Innes Doyle (with young Oscar Hornung standing in front of him), Connie and Willie Hornung, Mary and Arthur Conan Doyle (with Kingsley in front of Mary), Lottie and Leslie Oldham, Dodo and Cyril Angell.

    Seated (from left): Nelson Foley, Louise Conan Doyle, Mary Foley Doyle, Ida Foley (with Innes Foley). In front: Percy (Michael) Foley, Bradford Angell.

"Then the two Sergeants prepared the ground with gentle skill; and we knelt and put in the narcissus bulbs, the primroses and pinks, the phlox and the saxifrage, that the boy's mother had sent him; and a baby rose-tree from an old friend who loved him, in the corner of England that he loved best; it must be climbing up his cross, if it has lived to climb at all.

The clouds had broken before the service ended with the sprinkling of Holy Water; and now between the shell-bursts, while we were yet busy planting, came strains of distant music, as thin and faint and valiant as the February sunshine. It was one of our British bands, perhaps at practice in some safe fold of the famous battle-field, more likely assisting at some ceremonial further away than I imagined; for they seemed to be playing very beautifully; and when they finished with 'Auld Lang Syne' they could not have hung more pathetically upon the closing bars if they had been playing at our graveside, for the boy who always loved a band."

From:  'Notes of a Camp Follower on the Western Front' in which E.W. Hornung recounts his search and miraculous discovery of his son Oscar's grave.  (p. 137 'A Boy's Grave')